Brown Leather Pouch For Three Watches. This beautiful watch pouch is hand made of top quality leather. The case can fit up to three watches and it's a perfect travel companion. It has a suede lined interior with leather strap to hold watches in place.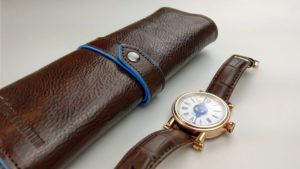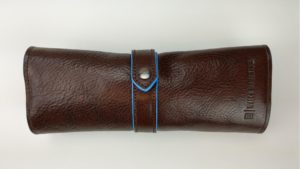 Available to order at Etsy.com.
You can choose between different colors and add your engraving.
The golden Rum Watch by Speake-Marin: courtesy of an owner.