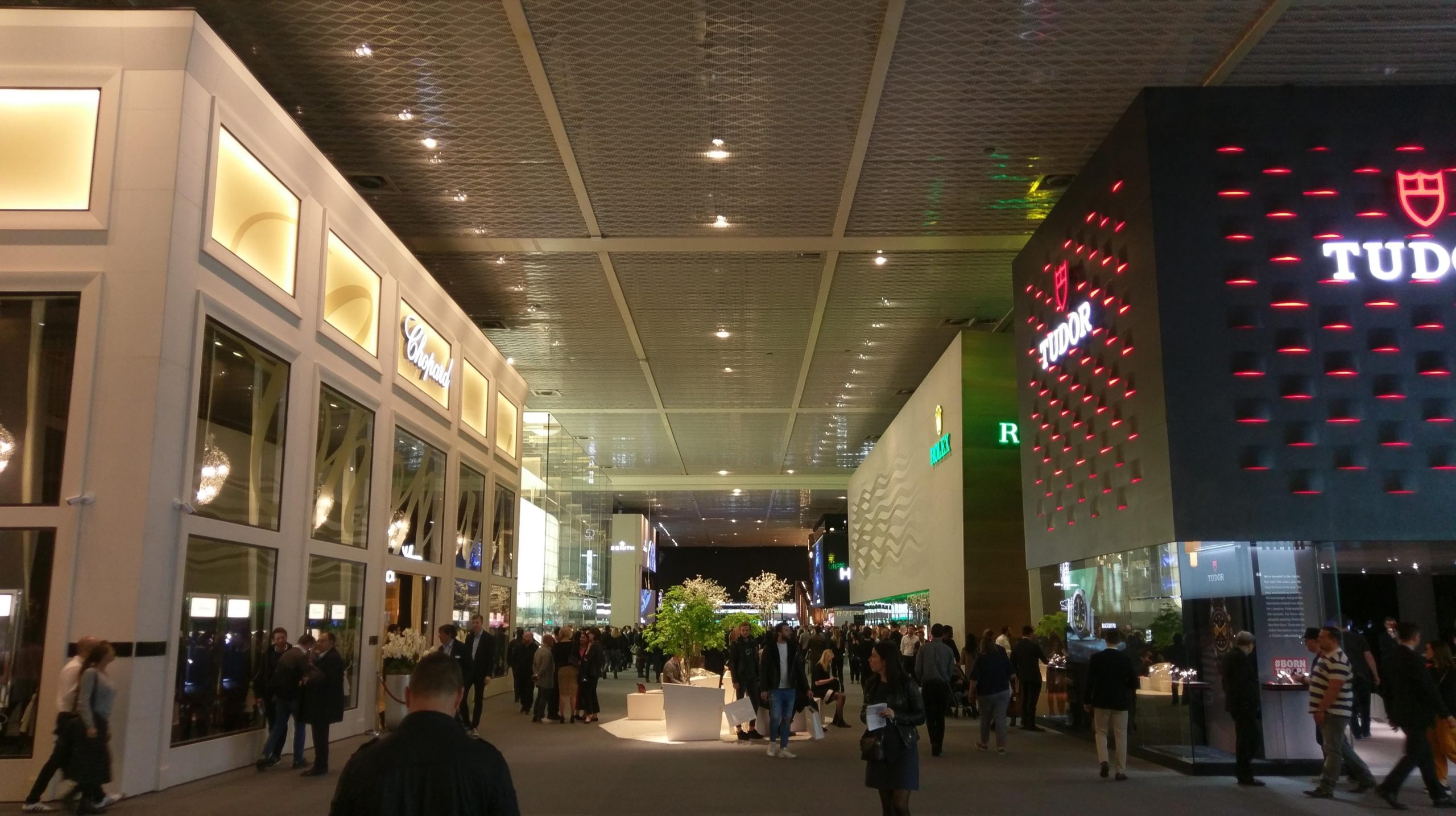 This was my first time in Baselworld. While journalists and bloggers were only talking about how much worse it looked this year, and that Baselworld was coming to an end, I felt quite the opposite.
Brands were busy with clients, all three floors were crowded, and so it did not bother me that there were less brands than previous years. I enjoyed my one to one sessions with the different brands watchmakers and team members, all the while absorbing a great amount of knowledge and creativity. This knowledge and creativity magnet alone will keep me coming back to Baselworld in the coming years.
What I really appreciated was that the brands were greatly focused on closer and more direct contact with customers. Their representatives always found time for me, at times even without an appointment, especially given their busy schedules. I think that's the next step (for independent watchmaking brands in particular) to be better known, but also to be better understood. I think the independents are no longer a mystery to most collectors. But many people I spoke with are uncertain how to handle them. From a philosophical question like should they perceive these timepieces as (rather expensive) elaborated jewelry packed with complications they're afraid to admit they don't understand? Or to more simple ones like what will happen in ten years from now, when they need to service their timepiece? These are good and valid questions. I can only answer for myself here.
I love independents for the art, (at times) innovation, and especially "breath of fresh-air" they bring to the industry. For their spontaneous yet dead serious attitude towards watchmaking. Sometimes they wink at us as if they were conveying the message "Hey, we know you won't use it to check time" while delivering a watch where you scratch your head, what the heck, what time is it ?!
On a funny side note, what do you think came first, time or watches?… I think time and watches exist only for us, they control us, but they also allow us to live fully. Before we completely immerse into the philosophy of time, let us have a look at the beautiful timepieces of the 2019 Baselworld show.