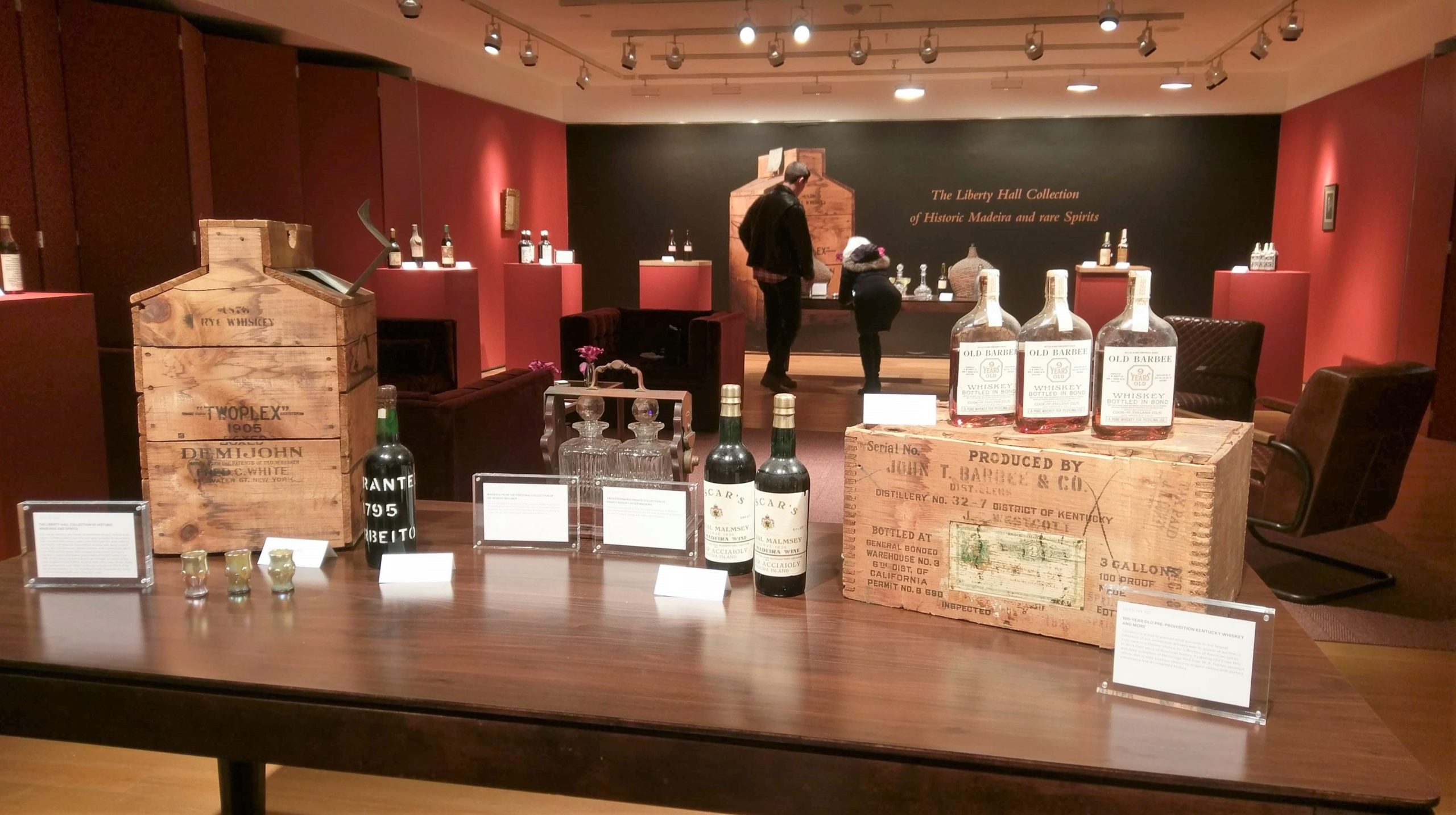 It all began almost quietly. Cognac after cognac, no rush. But what a cognac!! Vintages like 1906, 1875, 1818… Amazing, each of them witnessed so many events, two centuries of world history. The oldest one here, Clos de Griffer Champagne Cognac 1747, could be considered the oldest cognac in the world.
Then we moved to the Liberty Hall Collection of historic Madeiras. Discovered during a six month refurbishment project, almost three cases of Madeira wine from 1796 and approximately 40 demi johns from the mid-19th century were unearthed. The rarity of bottles was astonishing. Madeira bottles with handwritten labels from 1820 and 1808, but also from 1796…
Needless to say, the collection of Madeira, witnessed exceptional results.
A time has come for bourbon.
Bourbon, oh my God, not just any type of bourbon. Special, supremely unique, pre-prohibition bourbon! It was an unique, unprecedented collection, that exceeded their initial estimates by multiples.
Hermitage Whiskey Bottled in Bond 9 Years Old 1914 – sold for US$23,275 (24 pints)
Old Crow Bourbon 1912 – US$22,050 (12 quarts)
Hermitage Pure Rye Whiskey, distilled by WA Gaines in 1908 – US$22,050 (5 quarts)
J.H. Beam Old Style Brookhill Sour Mash 1912 – $ 26,950 (9 quarts)
The most persistent bidders were from California, France and Hong Kong.
The overall sale, which included other wines and spirits, plus a collection of rare old Madeira, had total receipts of just over US$3m.
Christie's New York, December the 7th, 2018.
View full results here – christies.com.